GemRed Celebrates 20 Years of Excellence!
2023.07.07 / By Gemred
We celebrated our 20th anniversary in 2023, and we look back on two decades of providing high-quality measuring instruments to our customers worldwide. We owe our success to our loyal customers, who have trusted us to provide the right tools for their specific needs.
Since its inception in 2003, GemRed had strived to create accurate, durable, and user-friendly measuring instruments that catered to various industries. At the beginning of entrepreneurship, the company had a team of only ten people. However, the core team of GemRed was a group of young people who were full of passion and enthusiasm for the future. GemRed had grown exponentially to have over 4 lists of products that addressed the needs of the woodworking, metalworking, construction, and engineering industries.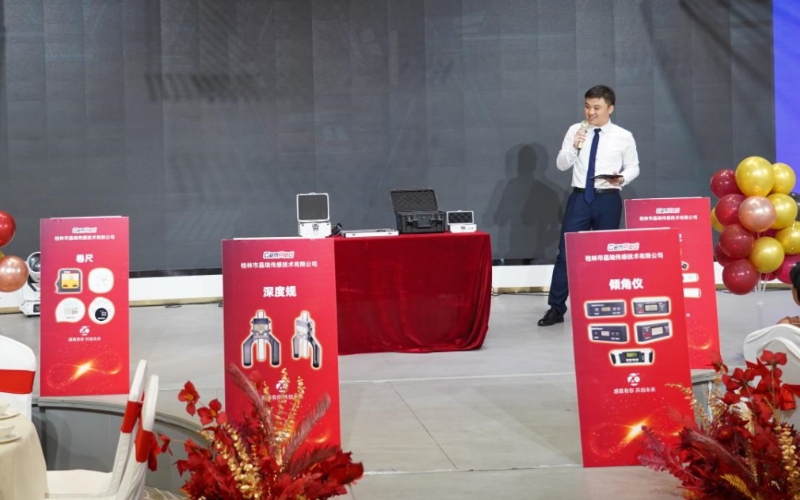 In 2006, GemRed made a breakthrough in the US market by introducing our digital level box. Word of its excellence spread like wildfire, and in 2007, GemRed participated in the Canton Fair for the first time, accelerating the layout of the international market. Entering the overseas market became one of GemRed's important strategies. By showcasing the latest technology and products at the front-line industry exhibitions, the company not only gained more reputation and praise but also expanded its partner and customer base.
Despite the global financial crisis, GemRed continued to thrive in 2009. We launched a new digital protractor that became a best-seller, cementing our position as an industry leader. But GemRed was not content resting on its laurels, we explored new opportunities in the high-tech world to stay ahead of the curve.
While continuously deepening its market cultivation, GemRed has also been continuously exploring new fields and challenges. In 2016, GemRed entered the Amazon e-commerce retail market, expanding its reach to different brands and markets. We ventured into a brand new market in 2018 by introducing the Smart Body Tape Measure for Circumference. The product proved to be a massive success, generating sales of over 10 million dollars.
In 2021, GemRed marked another major milestone in its journey by introducing an intelligent leveling instrument and the touch-probe using high-resolution sensing technology. This marked a significant shift toward innovation, providing customers with an unparalleled measurement experience.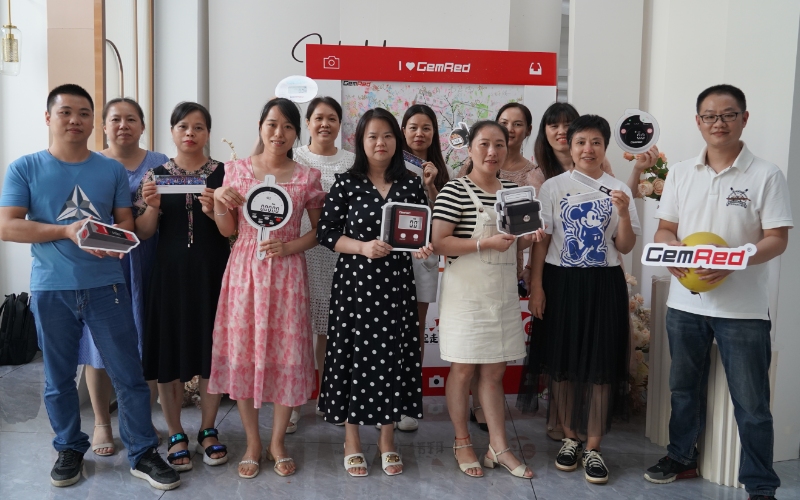 As GemRed approaches its 20th anniversary, its commitment to innovation and quality remains. In 2022, GemRed aims to enhance its influence and competitiveness in the industry by developing high-precision measuring instruments for intelligent and digital applications.
GemRed's success has been fueled by our loyal customer base, which has trusted us to provide reliable measuring tools that meet their specific needs. Our products are sold and trusted by customers in over 50 countries across the globe, and we remain committed to providing the best customer service of any measuring instrument company.
As we mark our 20th anniversary, we look forward to continuing our legacy of innovation and dedication to quality. We want to thank our customers worldwide for their support over the past two decades, and we are excited to continue providing accurate, user-friendly, and durable measuring instruments for many years to come!