Join GemRed at the Hong Kong Electronics Fair (Autumn Edition): Witness Technological Mastery
2023.10.13 / By Gemred
The Hong Kong Electronics Fair (Autumn Edition) stands as a beacon in the electronics industry, annually bringing together innovations that shape our future.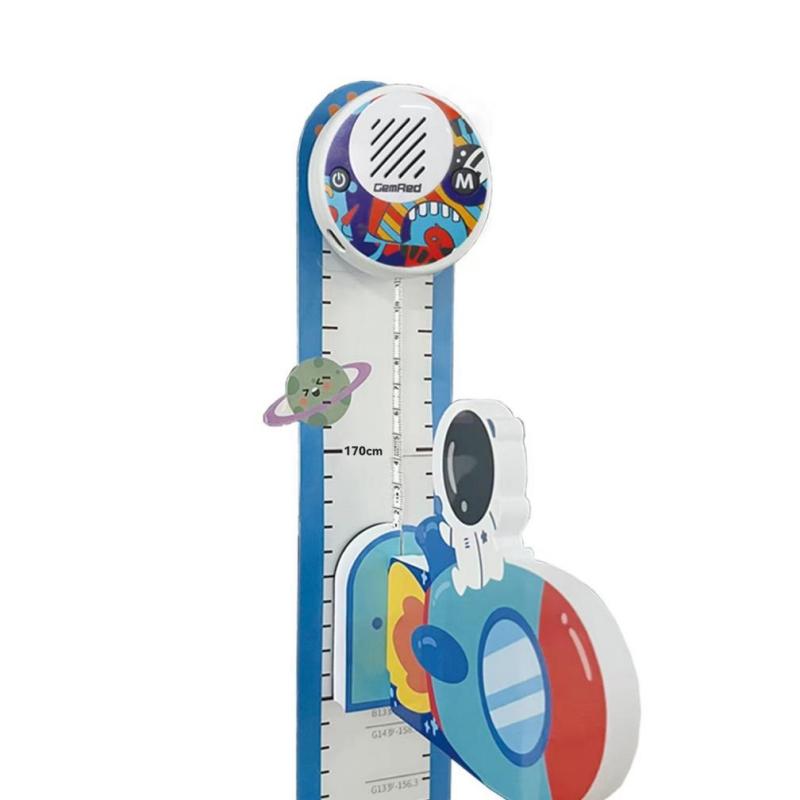 Amidst this panorama of technology, GemRed will emerge with a rich legacy, continually pushing the boundaries of craftsmanship and technological excellence. Join us to witness the synergy of tradition and future.
WHO ARE WE?
Founded in 2003, GemRed has carved a niche in the realm of Capacitive Grating and MEMS sensor technology. Catering to diverse sectors from tools to IoT, we boast 4 state-of-the-art production lines, 4 specialized labs, and an exclusive chip COB packaging workshop housed within our independent tech park. Our dedicated team of over 160 professionals is the driving force behind our consistent success.
Powered by a dynamic 20-strong R&D team, we hold the distinction of having 50+ patented innovations. Our precision-driven solutions, recognized in 60+ countries, underscore our unwavering focus on customer excellence.
Our Purpose & Future Outlook
For GemRed, innovation is a way of life. We're dedicated to providing clients with unparalleled measurement solutions, catalyzing industry advancement, and shaping a more efficient, connected future.
What to Expect at GemRed's Booth?
Introducing: Smart Height Measuring Tape
Unveiling the future of precision measurement:
Precision in Every Measurement: Ensures accuracy every time.
User-Friendly Design: Effortless pull-down operation for instant measurements.
Speedy Results: Features a voice reporting function for immediate readings.
Smart Integration: Manage measurements effortlessly with an APP that syncs via Bluetooth.
Superior Craftsmanship: Crafted from premium German materials, this tape offers both flexibility and durability.
Redefining measurements for the modern age. Dive into the world of accuracy and elegance with our newest addition.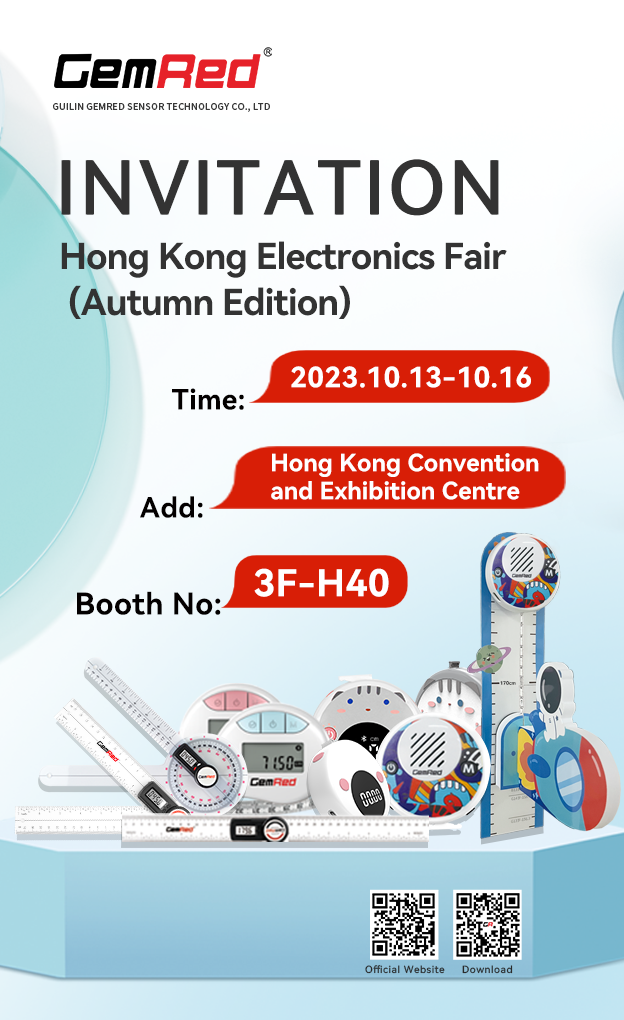 You're Invited!
GemRed at the Hong Kong Electronics Fair (Autumn Edition) 2023
Date: October 13 – October 16, 2023
Venue: Hong Kong Convention and Exhibition Centre
Booth: 3F-H40
Join us to experience the future of precision technology and innovative solutions. We look forward to showcasing our latest products and sharing our vision with you!
Save the date and see you there!