GemRed: 20 Years of Providing High-Quality Measuring Instruments
2023.07.03 / By Gemred
We're thrilled to celebrate our 20th anniversary in 2023. As a leading manufacturer of high-quality measurement products, we have been providing our customers with reliable and efficient measurement solutions for two decades.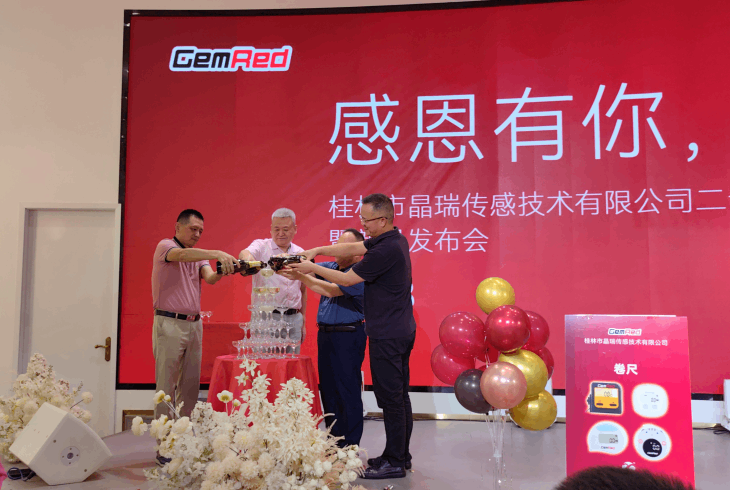 Over the years, we have been dedicated to improving our products' technology, quality, and performance. Our innovative products have revolutionized the way businesses operate, sales channels, streamlining workflows, and increasing productivity. Our portfolio includes digital angle finders, digital protractors, digital level instruments and other measuring tools that have received numerous accolades for their precision and efficiency.
Our commitment to excellence has led to continuous product innovation, resulting in unparalleled performance and reliability. In the past 20 years, we have introduced new features, such as wireless connectivity and advanced digital displays. Our products' development signifies our aim to meet and exceed our customers' expectations continually.
Besides continually improving our product's features and technology, we have also made significant strides in improving their accuracy. We make use of the latest manufacturing techniques and the highest quality materials to ensure that our products' accuracy is second to none. We have implemented rigorous calibration processes and quality control checks to guarantee that our measurement tools meet the highest standards of accuracy.
To further improve the accuracy of our products, we have also invested in research and development to explore and incorporate new technologies. This includes innovations such as High-Precision Measuring Instrument-ML200, Touch Probe-PM300, and advanced algorithms that provide more accurate readings.
Our aim is to meet and exceed our customer's expectations continually. We have implemented stringent quality control measures and improved packaging and shipping procedures, ensuring our products arrive quickly and securely.
As we celebrate our 20th anniversary, we remain steadfast in our commitment to our customers. We will continue to provide unparalleled services and develop innovative products that harness the latest technology. We are confident that our future endeavors will help you achieve your objectives with even greater ease and efficiency.