The Hot-Selling Smart Body Tape Measure Just Comes With A New Version!
2023.03.29 / By Gemred
Understanding your body is the first step to reaching your best body shape, and the weight-to-height ratio is an important index for obesity assessment. This is the reason why smart body tape measure has become popular in the international market in recent years. With the ability to digitally display completely accurate measurements, Bluetooth connection, and smart recording&tracking data on the App, this smart body tape measure is favored by people, and it also has become a necessary measuring tool to help people with body-building. Combined with smart skipping ropes and smart weighing scales, this tape measure will be more beneficial for users to manage their body shape and health in a scientific way.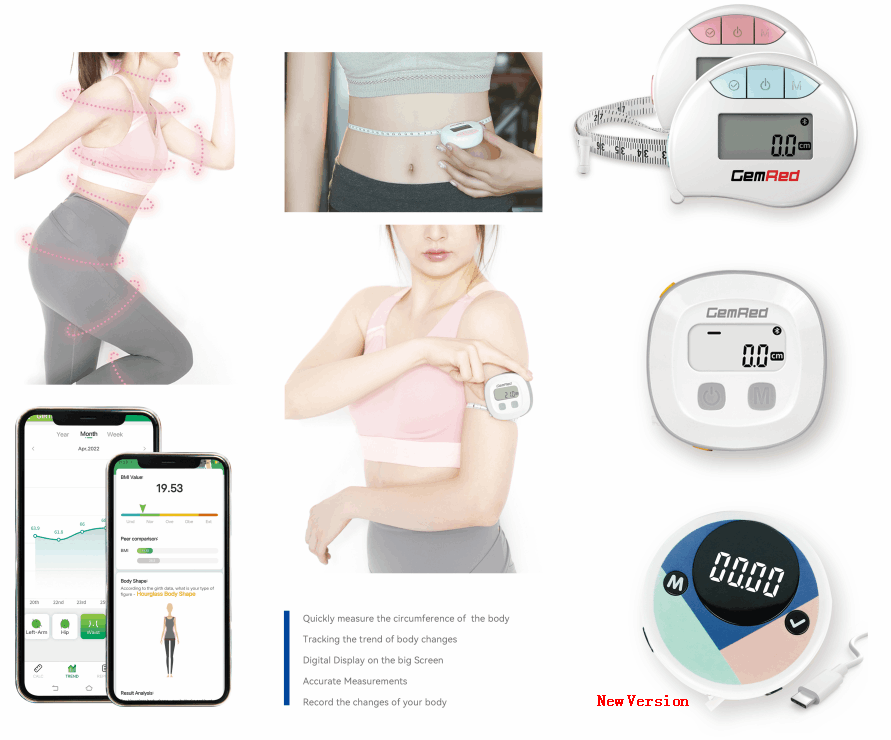 Different from the traditional tape measure or digital tape measure with battery installed, the new version of smart body tape measure, promoted by GemRed Company, has just come up in the market, which sets with the Type-C charging port, and the measured data is digitally displayed on the big LED screen, as well as richer personalized appearance customization services. The upgraded version smart tape measure provides people with more convenient and accurate user experiences!
In addition to sports body shaping management, based on the convenient measurement and data transmission functions of the intelligent measuring tool hardware, GemRed also provides customers with more high-quality measurement solutions.
What is gratifying is that in April this year, the GemRed team will bring the new version of the smart body tape measure to the Canton Fair and the Hong Kong Spring Electronics Fair. At that time, friends from all over the world are welcome to take part in the exhibitions and discuss our cooperation!
In addition, the digital goniometer with Bluetooth connection will be also shown at exhibitions, which has become a necessary measuring tool in various fields including elderly care institutions, hospitals, medical training institutions, accident assessment institutions, etc. It supports access to online management systems, facilitates data processing and analysis, and evaluates patients' joint injury and recovery.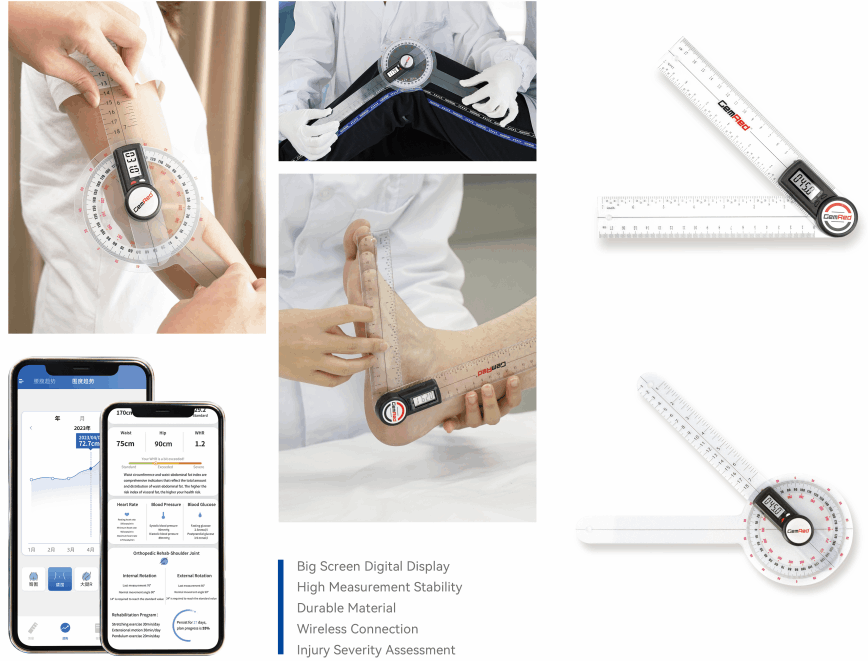 If you're interested in our products, come and meet us at exhibitions!
THE HKTDC HONG KONG ELECTRONICS FAIR 2023
Time: 12-15th, April 2023
Add: Hong Kong Convention and Exhibition Centre
Booth No: 05-Hall5, 5C-C31
Canton Fair 2023
Time: 15-19th, April 2023
Add: Guangzhou Canton Fair Complex
Booth No: 14.1G14-15
Guilin Gemred Sensor Technology Co., Ltd
Email: Info@gemred.com
WhatsAPP: +86 19167735536
Web: https://www.gemredtech.com/
Add: No.8 High-tech Industry Park Chaoyang Road, Guilin, Guangxi, China